Latest Offerings Appear First
T&R Singer 21.5-inch gold barrel-bead necklace with lots of greenish Royston, Nevada turquoise.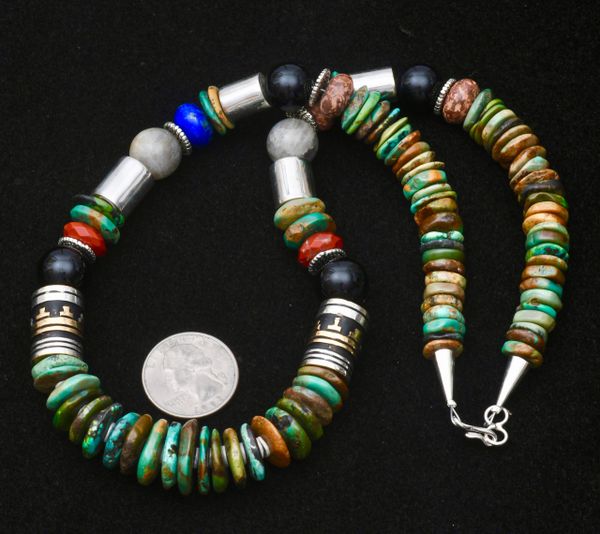 Description
Anyone who has been around Navajo Jewelry awhile knows who made these famous.  We sold hundreds of these (at a much higher price) before he left.  Now his family is carrying on the legacy with beautiful pieces like this.  The only change is that the hallmark is stamped onto those beautifully-crafted gold, silver and black barrel beads instead of on a tab attached to the clasp.  Precise length of this one is 21.5-inches.  Turquoise used is predominately from the Royston, Nevada mine.  Hallmarked "T&R Singer."