On the road now; new finds will post this fall!
Custom made Navajo thick-gauge Sterling triplet cuff with Royston, NV turquoise by Gilbert Tom.—SOLD!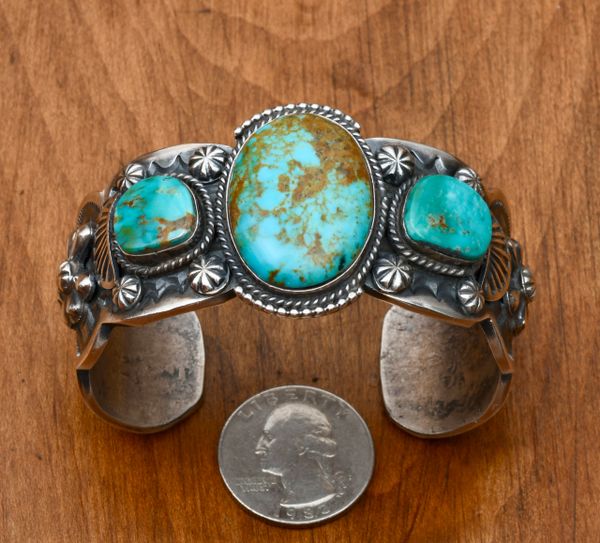 Description
SOLD!  This nice 6.5-inch wrist circumference cuff is custom-made with 12-gauge-thick Sterling, and adorned with three attractive Royston turquoise stones.  The Drifter and Gilbert Tom have been collaborating on variations of this triplet style for some time now.  Weight is 3.53-ounces and width at the center stone is 1.5-inches and is hallmarked "Gilbert Tom.