On the road now; new finds will post this fall!
Custom-made Sterling Navajo pendant necklace set with boulder/ribbon turquoise, by Robert Shakey—SOLD!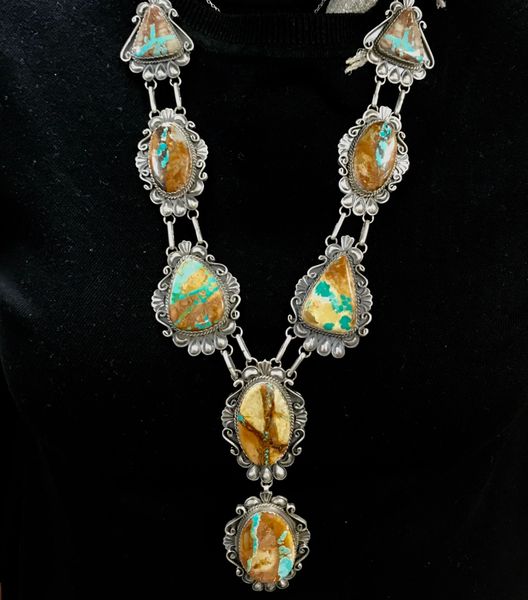 Description
SOLD!   Had to change-out lenses to get all this beauty in the pic!  It's one tall drink of water, as they say.  With this piece, the wearer moves into very serious wearable Navajo Art.  The Drifter selected these large, colorful stones and Navajo master silversmith Robert Shakey surrounded them with magnificently artful silverwork.  It has a heavy duty chain, and the total length is 28-inches end-to-end.  But that's a little misleading given the two-pendant drop.  Basically, it hangs about 18-inches long from the back of one's neck.  Weight is 6.95-ounces and is hallmarked "ROBERT SHAKEY."