We're on pg. 31 of "COWBOYS & INDIANS" this month.
Custom-made Sterling triplet cuff with White Buffalo and No. 8 turquoise by Gilbert Tom, Navajo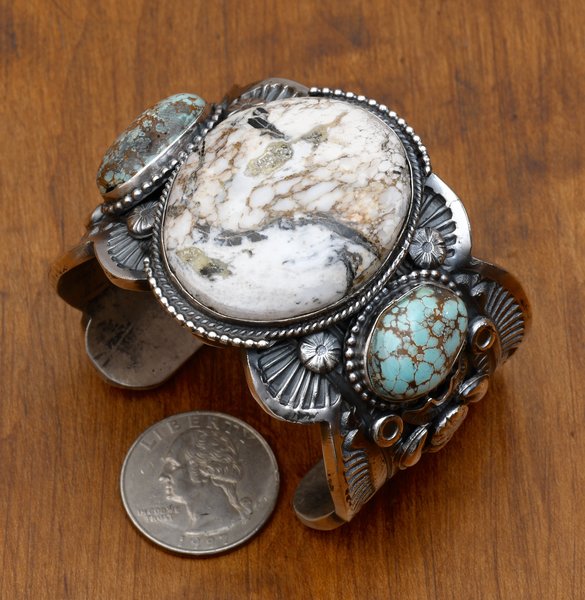 Description
This big boy is custom-made for a small wrist. Gilbert Tom made a series of these, with varying stones and widths, for the Drifter. The Drifter picked-out the stones and specified the thickness and width, and Mr. Tom performed his magic. Both the large White Buffalo stone and the two No. 8 turquoise stones are exquisite and expensive. Mr. Tom's hand-stamping is immaculate as usual. Wrist circumference is almost six-inches; width of the cuff across the stone is 1.75-inches, and it weighs 5.75-ounces. This, again, is how quality looks and feels.