We're back! Now posting "Latest Acquisitions"
Dead-pawn Navajo heavy-silver Sterling cuff with seven Sleeping Beauty mine turquoise stones.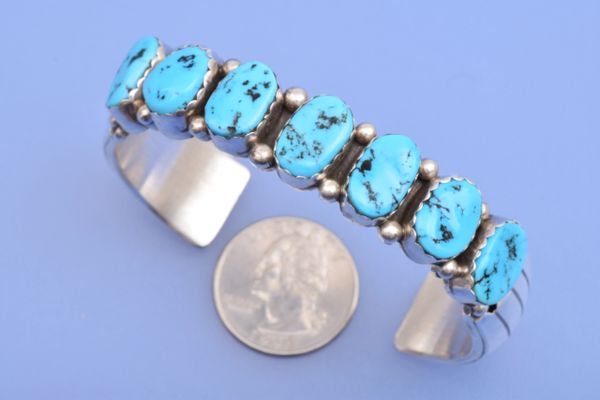 Description
Whoa—yet another older heavy silver dead-pawn piece for which High Plains Jewelry is known!  You certainly can't find these easily anymore.  And to top it off, it has seven nice Sleeping Beauty turquoise stones.  The thickness of the Sterling silver appears to be either 10 or 12 gauge.  Weight is 2.39-inches; width is a little over 5/8ths-inches and wrist circumference (including the "gap" in the cuff) is seven inches—which is a medium/large woman's.  Hallmarked, "JCY."