We're back! Now posting "Latest Acquisitions"
Dead-pawn Navajo Sterling cuff with seven square and rectangular Kingman turquoise stones by Jason Bahe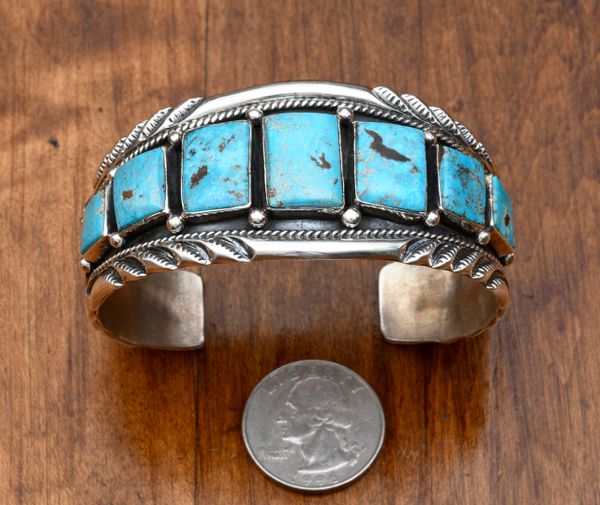 Description
Something about this cuff really makes it pop. And the bang for the buck can't be beat with this classic piece. Wish we had a few dozen of them! Unfortunately though, there is only this one. It weighs 2.1-ounces and is made to fit either a man or woman equally well with a seven-inch wrist size (including the "gap" in the cuff). Shaping to another size is always discouraged when there are multiple stone settings, due to disturbing the integrity of those settings. Width at the top is 1.25-inches, and it gradually tapers to a bit more that one-quarter inch width on each side. Hallmarked "Jason B."