We're back! Now posting "Latest Acquisitions"
Dead-pawn Navajo Sterling watch cuff with twelve older Sleeping Beauty turquoise stones, by Guy Hoskie.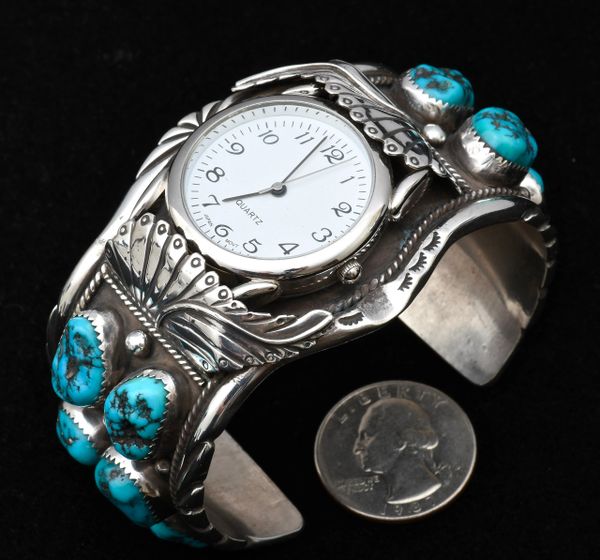 Description
This is a $1,000 watch cuff before the invention of the smartphone.   Now it's preferable to walk into poles while looking at smartphones to check the time.  If you are someone who prefers class over crass (as far as timepieces, anyway), this could be for you.  You'll need a seven inch wrist circumference (including the "gap" in cuff) for it to fit properly.  It looks sharp with creative silversmithing and twelve nice Sleeping Beauty turquoise stones.  Hallmark "GH."  This is an older pawn piece.  Today, Guy Hoskie's work is very, very expensive.