We're on pg. 31 of "COWBOYS & INDIANS" this month.
Elaborate Navajo Sterling pendant with repousse' and tear-shaped White Buffalo stone by Robert Shakey.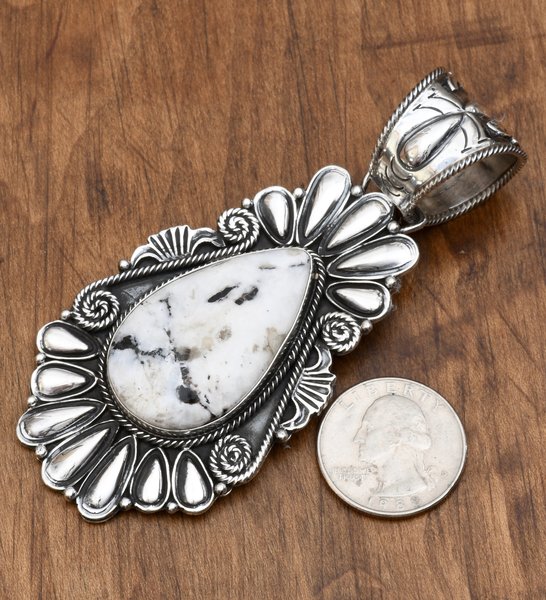 Description
Nice bale. And the rest of the pendant aint' bad either. This high-end piece of White Buffalo really stands-out--even amid the immaculate silversmithing done by Mr. Shakey. Note the eleven pieces of repousse' work above and below the stone. With this outstanding bale included, it is 3.5-inches long. Width is 1.75-inches wide. Weight is 1.87-ounces and hallmarked "Robert Shakey." Ships with an 18-inch solid Sterling box chain.