We're back! Now posting "Latest Acquisitions"
Elaborate Sterling silver and gold vintage Tommy Singer Navajo squash blossom-type necklace (click on pic for more photos).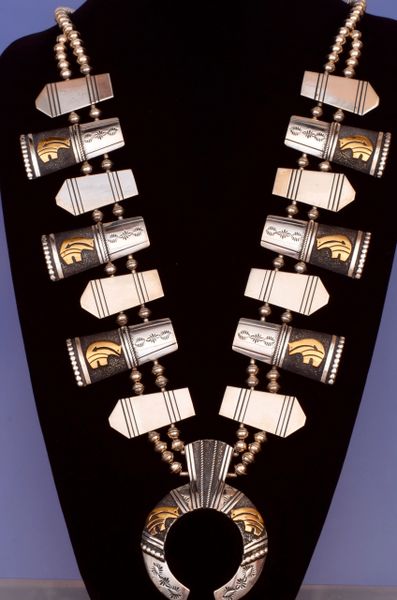 Description
This is a piece the Drifter had been trying to acquire for awhile.  It is a magnificent example of what made Tommy Singer so famous.  Generous gold-fill throughout. Hallmarked in Gothic rather than cursive print—something Mr. Singer did quite a while prior to his passing. This is a big, long piece.  It might overwhelm a more petite woman (but certainly not a supermodel!).  Looks good on a man as well.  Second pic is by the Drifter of Mr. Singer in Colorado in summer, 2013.