We're back! Now posting "Latest Acquisitions"
Large nine-stone Navajo cluster pendant with Kingman, Arizona turquoise, by Augustine Largo.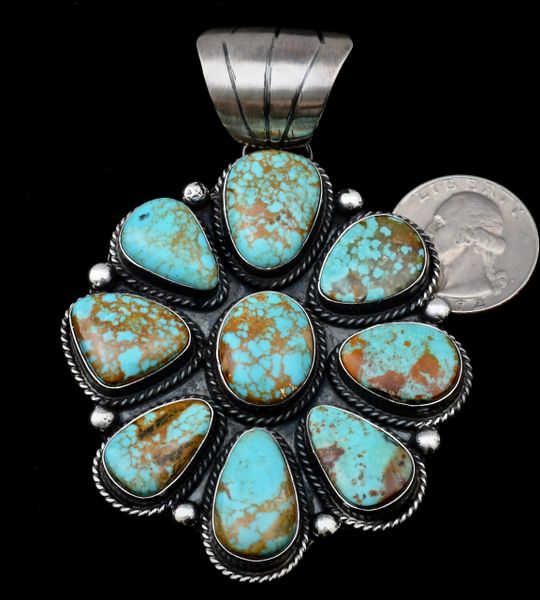 Description
If you can walk the walk and talk the talk this baby's for you.  It's a head-turner.  You're a head-turner!  Not counting the extra large bale (almost 3/4's-inches) the pendant itself is 2 and 7/8th's-inches tall, and 2.5-inches across.  All nine Kingman turquoise stones are laced with beautiful matrix.  Weight is 55-grams, or 1.94-ounces.  Hallmarked "Auggie L., (Augustine's new hallmark)."  It's a keeper.  Always free Priority shipping within the U.S.