Latest Offerings Appear First
Large pendant with mosaic inlay containing spiney oyster, turquoise and black onyx, by Ray Jack.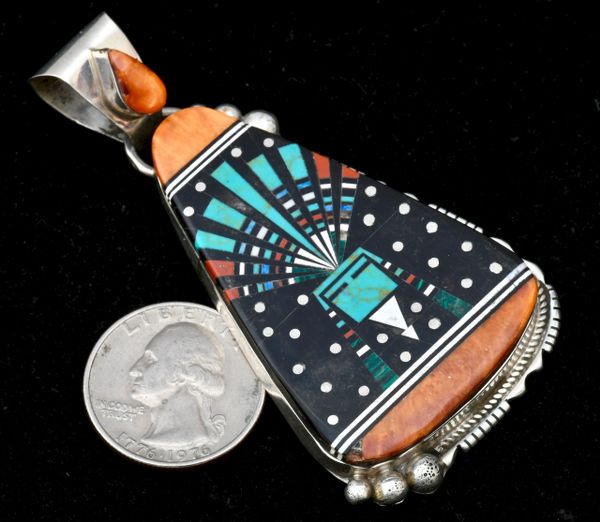 Description
Navajo artisan Ray Jack and his son Michael Jack are both well-known for their Zuni-type inlay work.  Here you see why.  This pendant is large, measuring 2.5-inches long and 1 and 7/8th's-inches wide across the bottom portion.  The bale is set with a teardrop-shaped piece of spiney oyster.  The mosaic depicts a nighttime scene of a spirit figure with Sterling silver dots representing stars in the sky.  Hallmarked "RAY JACK."