Latest Offerings Appear First
Navajo 12-stone Lariat necklace and matching earrings with No. 8 Mine turquoise, by Gilbert Tom.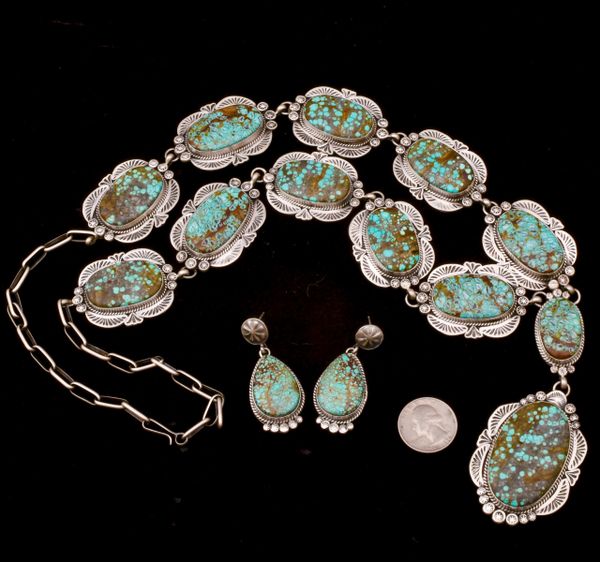 Description
It pays to pick the stones beforehand.  Takes a while to then get these made, but it gives the Drifter an excuse to hang-out out West and run around the countryside on a never-ending scavenger hunt for the holy grails of Native American jewelry.  Master Navajo silversmith Gilbert Tom did a great job of hand-stamping and scalloping the edges of the Sterling here.  This amazing lariat is almost 34-inches end-to-end, but with the two extra pendants in the middle it hangs approximately 24-inches long from the back of the neck.  The largest pendant at the bottom is 2.5-inches long (not counting the bale) and 1 and 5/8th's-inches wide.  Hallmarked, "Gilbert Tom."