We're back! Now posting "Latest Acquisitions"
Navajo dead-pawn squash blossom with Sleeping Beauty mine turquoise and intricate silversmithing.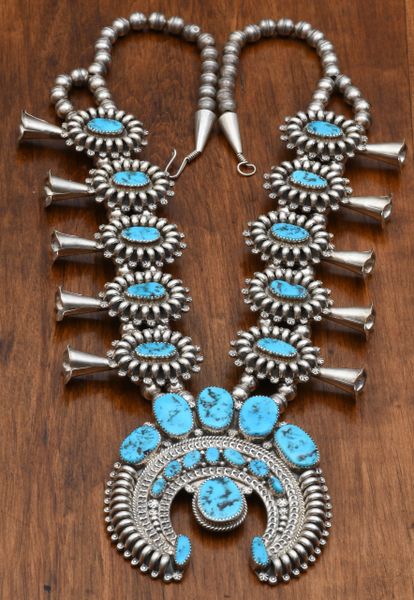 Description
In a room full of squash blossom necklaces, this authentic dead-pawn beauty stands-out, both for the generous amount of prime Sleeping Beauty turquoise and for the highly-detailed and very intricate silversmithing.  End-to-end length is 27-inches (which means it will fall around 13-inches from the back of the neck) and is hallmarked with an interesting "NT" stamp on the two bottom blossoms, somewhat obscured behind the beads.  Absolutely stunning and priced below market.  'Nuf said.