Latest Offerings Appear First
Navajo heavy-silver, scalloped-edge triplet cuff with white buffalo and Royston, Nevada turquoise, by Gilbert Tom.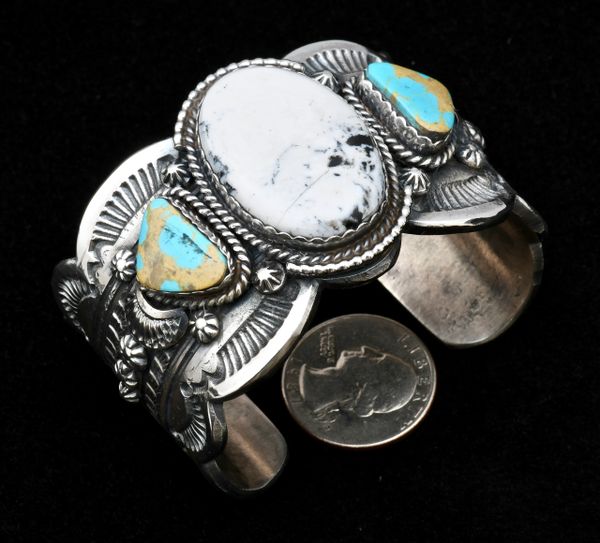 Description
Part of a group of special order cuffs wherein the Drifter chose the silver thickness and the stones, and master silversmith Gilbert Tom did the rest.  This is really thick gauge Sterling (12 gauge), therefore the fit is very important due to the inability to bend or shape the hefty gauge silver.  The total wrist circumference needed for this cuff should be 6.25-inches or just a tad above.  Width is 1.75-inches.  Hallmarked "Gilbert Tom."  It weighs a little over four ounces.   One would be hard-put to find another cuff as substantial as this.