On the road now; new finds will post this fall!
Navajo Sterling cuff with exquisite hand-stamping and Royston turquoise by Leon Martinez.—SALE PENDING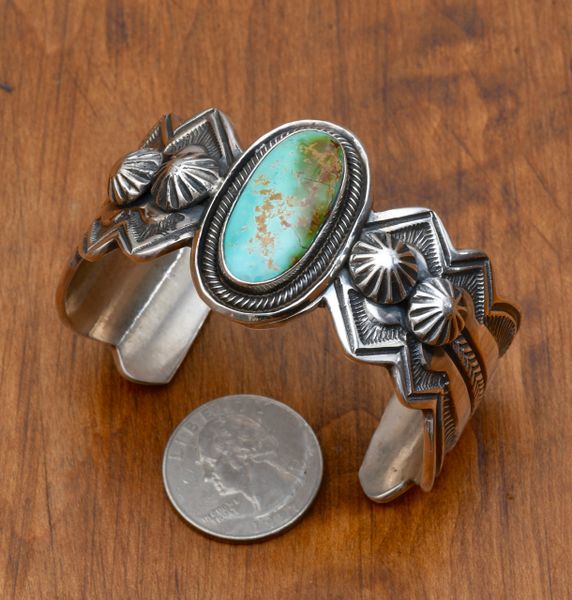 Description
SALE PENDING  When you really examine the hand-stamping on this cuff, the value stands-out.  But then, Leon Martinez has been coming-up with winning designs for a very long time now.  He chose a pretty Royston stone and surrounded it with a thick, intricate bezel.  Width across at the bezel is 1.25-inches.  Weight is 2.8-ounces and wrist circumference needed to qualify for this prize is 7 and 1/8th-inches.  Hallmarked "Leon MTZ."