We're back! Now posting "Latest Acquisitions"
Navajo Sterling earrings with bookend-match boulder (ribbon) turquoise earrings by Augustine Largo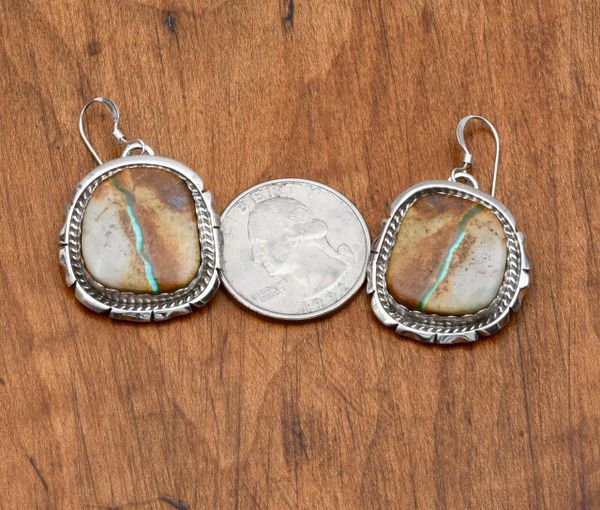 Description
     If you search what is popularly referred-to as "boulder (or "ribbon") turquoise, it will become apparent that there is a lot of difference in this type of stone.  Look at the third pic in this post to see how the look is derived—and why it is so much more expensive.  Lots of waste in ferreting-out the little ribbon of turquoise out of the rock.  The bookend-match ribbon of turquoise in both of these earrings is bold and beautiful.  The Drifter hand-picks all of these ribbon earring offerings.   In this case, each earring weighs three-tenth's-ounces and is about an inch long and 7/8th's-inchs wide.  Hallmarked "AL," which is the hallmark of Augustine Largo.