On the road now; new finds will post this fall!
Navajo Sterling earrings with spiney oyster; turquoise, and bronze mix stones, by Donovan Skeet. NOTE: the pair pictured sold, but have about 20 other pair almost identical.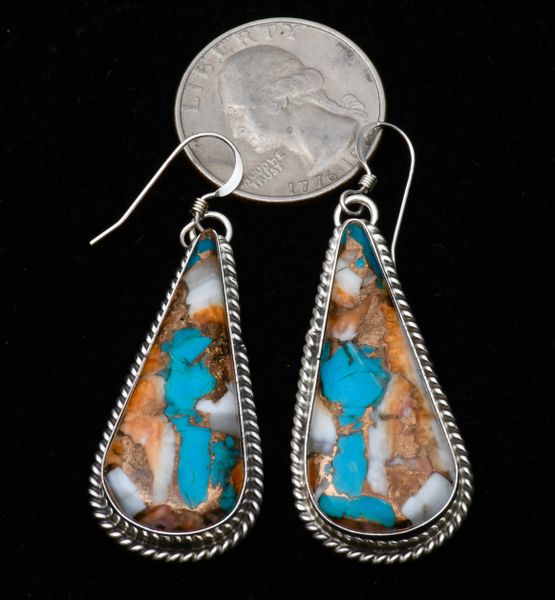 Description
Note:  The exact one in the pic sold, but have about 20 more pair almost identical.  These stones seem to be quite the rage now.  This spiney, turquoise and bronze mix is created at the Kingman mine by basically compressing the three things together, so the cost is a little less than a solid piece of high-end turquoise.  They are, admittedly, a little outside of the Drifter's traditional wheelhouse—but they look good.  We'll see how they go—the Drifter hand-picked about 20 pair that looked the best.  Length is 1 and 5/8th's-inches (not counting the Sterling hanger), and are .75-inches across at the widest point.  Hallmarked "Donovan Skeet."  Fast shipping is always free on everything we sell.