We're back! Now posting "Latest Acquisitions"
Navajo Sterling hanger earrings with Royston, Nevada turquoise and repousse' by Augustine Largo.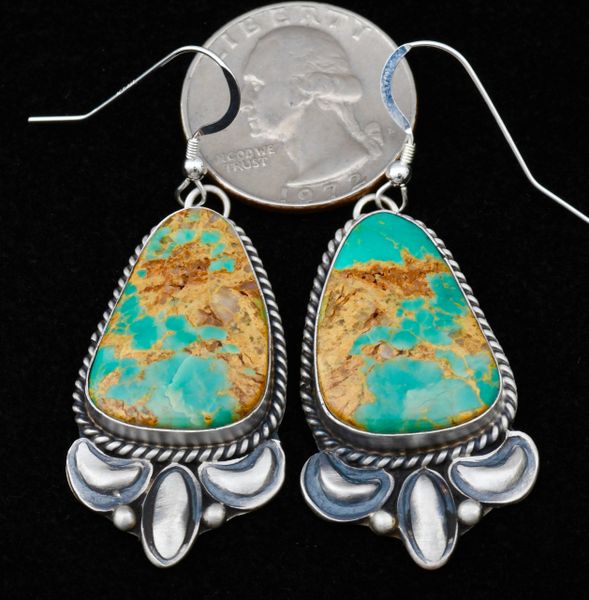 Description
Almost perfect bookend-match stones.  Nice—as usual.  Each inch-and-a-half-long earring weighs 9-grams, or .31-ounces.  Augustine included just the right amount of Sterling reverse-hammered repousse'.  Hallmarked "AL."  Always free Priority shipping within the U.S.