Latest Offerings Appear First
Navajo Sterling nine-pendant necklace and exquisite matching earrings made with choice white buffalo stones.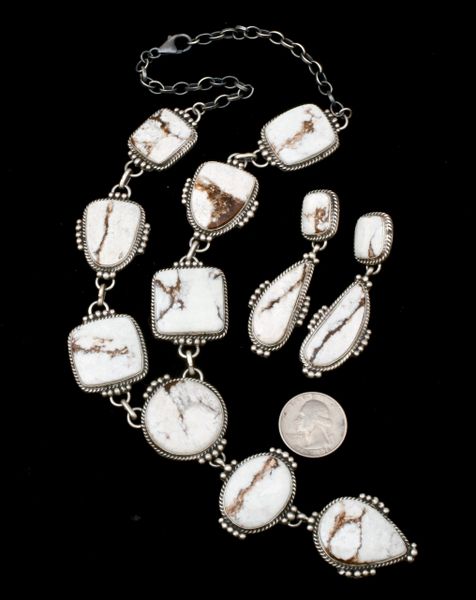 Description
Baby should wear this with black—and travel with bodyguards.  What a bargain.  Those knockout earrings are worth a helluva lot themselves.  The copper coursing through each stone make this an unusual assemblage and a special piece.  It is 19.5-inches end-to-end; hanging about 12-inches long from the back of the beautiful neck of whomever chooses this.  Hallmarked "G James."