We're on pg. 42 of "COWBOYS & INDIANS" this month.
Exquisite Navajo Sterling cuff with repousse' and Royston, Nevada turquoise—by Marcella James.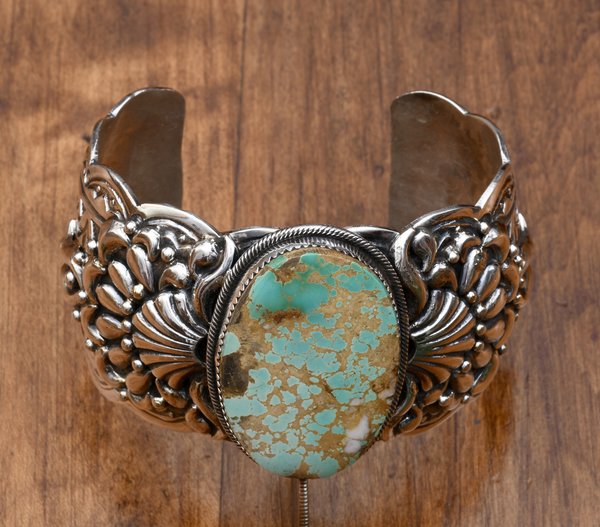 Description
Try buying something like this made by Marcella James for this price somewhere else. It has thick-gauge Sterling silver; scalloped edges, hand-stamping, time-consuming repousse' silver art, and a dynamite chunk of Royston, Nevada turquoise with lots of copper matrix sprawling across the top. It weighs an impressive 4.08-ounces and fits a man's or woman's wrist circumference (including the cuff's "gap") of 7.25-inches. Width is a uniform 1.75-inches. Hallmarked "Marcella James."