Latest Offerings Appear First
Seven-inch wrist size Sterling Navajo cuff with elaborate repousse' and hand-stamping, by Gilbert Tom.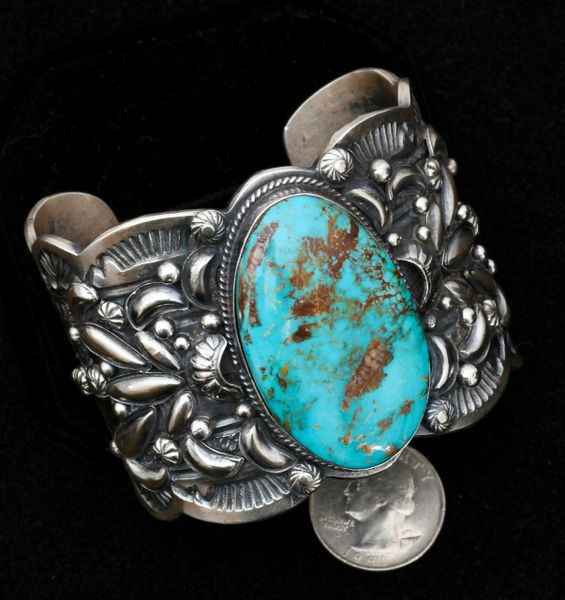 Description
How much do you think this would cost elsewhere?  Probably $1,200 to $2,000.  This is quality all the way.  Thick, twelve-gauge Sterling; lots of reverse-stamped repousse' and intricate hand-stamping, and a big, beautiful Kingman, Arizona turquoise stone.  It has scalloped edges as well.  This cuff is seven-inches inside circumference—including the "gap" in the cuff.  Width is a consistent 7 and 1/8th-inch, and weight is an astonishing 203.2-grams, or 7.165-ounces.  Hallmarked "Gilbert Tom."  Always complimentary Priority shipping within the U.S.