On the road now; new finds will post this fall!
Size 7.25 elongated Navajo Sterling ring with new No. 8 Mine turquoise, by Lester James.—SOLD!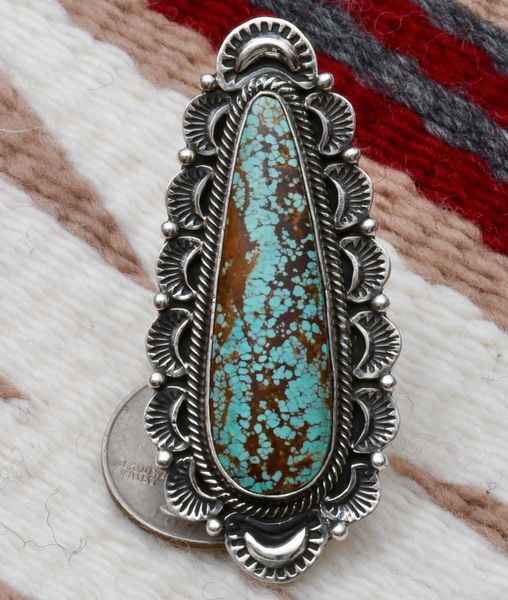 Description
SOLD!  The fortunate Cinderella with a 7.25-inch ring size will be steppin' out in style with the purchase of this beauty.  With that stunning piece of elongated, sought-after No. 8 Mine turquoise (that is quite the rage now) and the exquisite silversmithing surrounding the stone, it just doesn't get any better than this.  Sturdy gauge Sterling is employed throughout.  Length is 2 and 3/8ths-inches, and width is one inch.  Jame's hallmark is partially obscured by the thick silver shank.   Nice.  Very, very nice.