Latest Offerings Appear First
Size 8 large Navajo Sterling cluster ring containing nine Kingman, Arizona turquoise stones with distinct copper matrix, by Augustine Largo.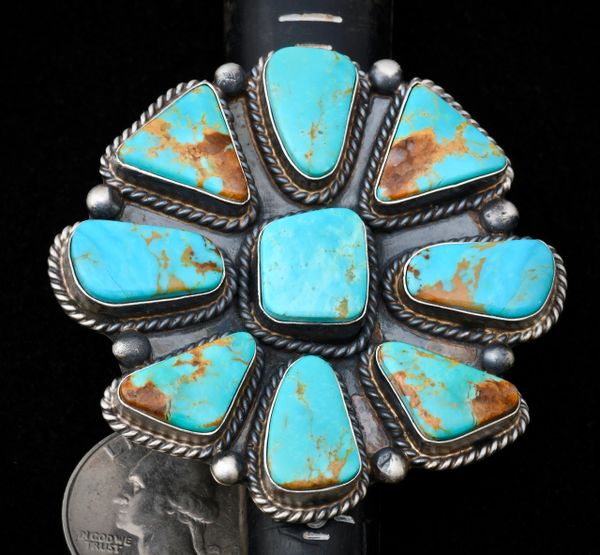 Description
Speak softly and wear a big ring.  These are hot now, and for good reason.  The Kingman turquoise is stunning and has just the right amount of beautiful copper matrix.  It is about 2 and 3/8th's-inches across at any point.  Weight is 43.2-grams, or 1.52-ounces.  Hallmarked "Auggie L." Always free Priority shipping within the U.S.