We're back! Now posting "Latest Acquisitions"
Small wrist-size dead-pawn Navajo heavy-silver row cuff with Sleeping Beauty turquoise.—SOLD!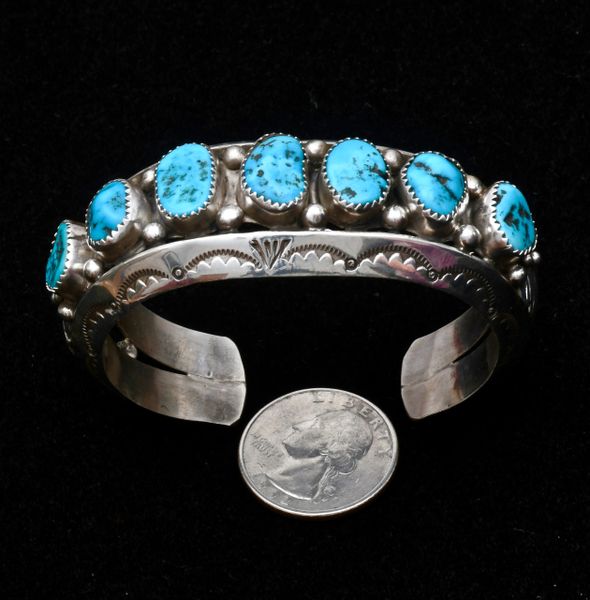 Description
SOLD!  Dainty but not for the faint of heart.  Or, dainty but built like a Mack Truck.  A guy's dream girl—but I digress.  Either way, this piece is as classic as they come.  These used to be a dime 'a dozen but they're few and far-between now.  This design, of course, is still being made today, but in a thin-framed version.  This cuff is thick gauge—real thick gauge.   No apology for the price here—it is a bargain for what it is.  And it is topped-off with seven pieces of the now-closed Sleeping Beauty turquoise.  This hefty piece was definitely made for a dainty lady.  Total wrist circumference (including the "gap" in the cuff) is 6-inches.  Measure your wrist around the wrist bone before ordering, because this thick cuff in not going to budge.  It's six-inches.  Period.  Hallmarked "TSO."