On the road now; new finds will post this fall!
Smaller size Navajo Sterling earrings with "new" No. 8 Mine turquoise, by Elouise Kee.—SOLD!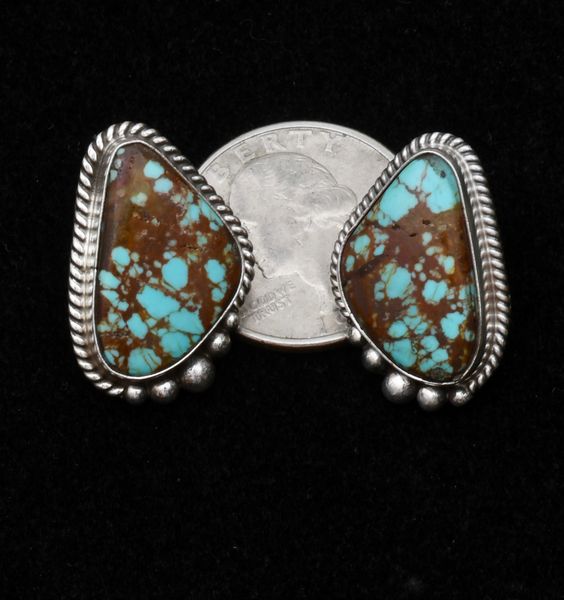 Description
SOLD! Nice stones.  The apparent discovery of a large stash of turquoise from the old No. 8 Mine in Nevada—which has been closed for over four decades—has spawned a demand for this beautiful stone.  Here Elouise Kee chose two pieces with plenty of copper matrix and put them in a fairly small package.  They are an inch long and 5/8th's-inches wide.  Hallmarked "Elouise Kee."  It's not often you will find jewelry utilizing No. 8 Mine turquoise for this price.