Latest Offerings Appear First
Sterling cuff with single turquoise stone and elaborate silversmithing by Jesse Martinez, Navajo.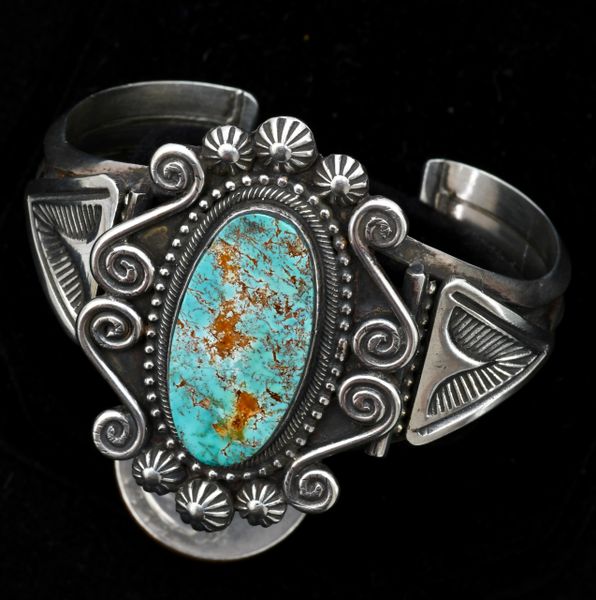 Description
This 6 and 1/8th-inch total wrist circumference (including the "gap" in the cuff) piece will fit a lucky small-to-medium-size lady.  It can't go any smaller due to the gap becoming too small, but it could easily be adjusted out by a quarter-inch (so 6 and 3/8th's).  It is crafted by a well-known Navajo silversmith—who is the son of another well-known Navajo silversmith.  The finite silver crafting, together with a beautiful turquoise stone, make this a good-looking and somewhat inexpensive piece of Navajo wearable art.  It is two-inches across at the top of the stone and weighs 56.7-grams, or 2-ounces.  Hallmarked.  Always complimentary Priority shipping within the U.S.