We're on pg. 31 of "COWBOYS & INDIANS" this month.
Sterling Navajo cuff with a single Royston, Nevada turquoise stone created by Leon Martinez.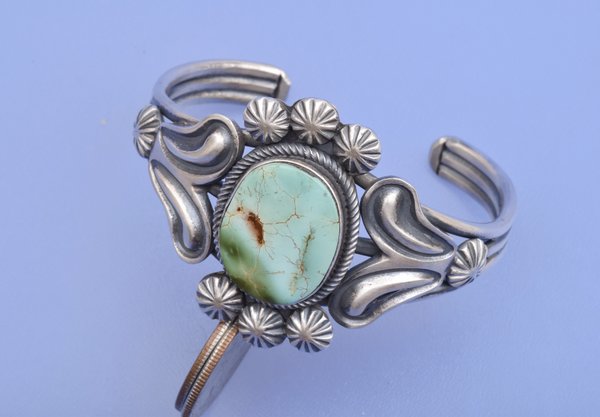 Description
This antique-patina creation by veteran Navajo silversmith Leon Martinez is like Goldilock's porridge—it's JUST right! Weight is 1.7-ounces; wrist circumference (including the "gap" in the cuff) is 6.25-inches (a smaller woman's wrist), and width across the top is almost 1.75-inches. Hallmarked, "Leon MTZ."