On the road now; new finds will post this fall!
Sterling Navajo cuff with ribbon (boulder) turquoise surrounded by repousse by Gilbert Tom.—SOLD!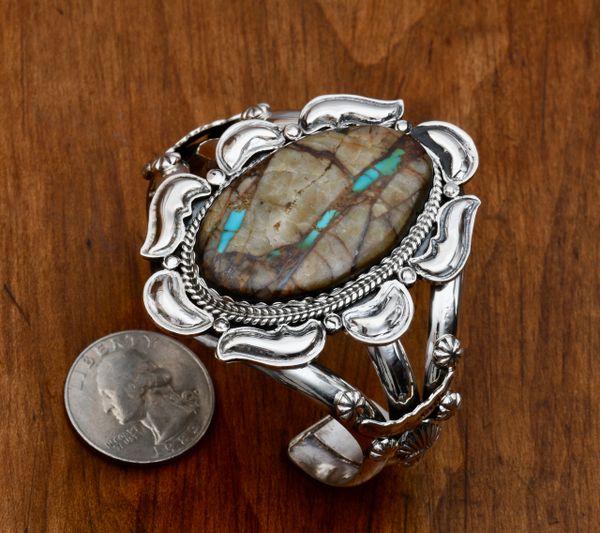 Description
SOLD!  The beautiful repousse surrounding the turquoise makes this cuff a very exquisite. Repousse is the hammering-out of a relief from the opposite side and requires considerable skill.  The size (six-inches wrist circumference, including the "gap") fits a woman with a medium-to-small size wrist—though it can be shaped a quarter-inch either way.  The stone has a beautiful ribbon of turquoise running through it.  Weight is 2.35-ounces and it is hallmarked "Gilbert Tom."   Note:  In the waning days of 2018 Mr. Tom suffered a fall and had to be airlifted to an Albuquerque hospital.  We pray for his full recovery.