We're back! Now posting "Latest Acquisitions"
Somewhat older Sterling Navajo pendant with minimally-buffed orange spiney oyster setting, by Ted Joe.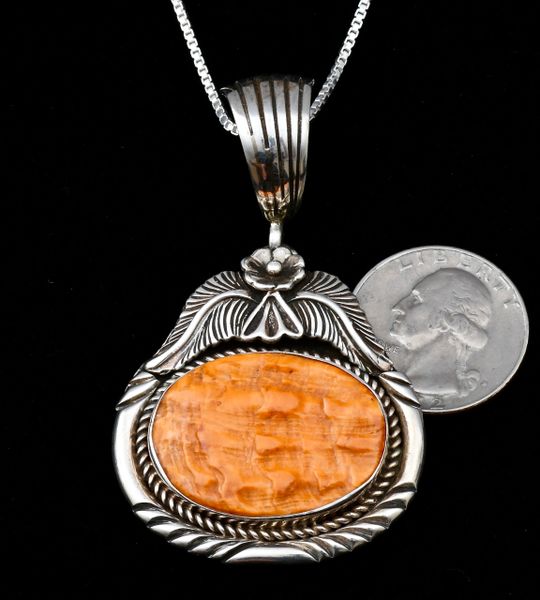 Description
This striking pendant has a setting more in tune with an era when electric buffing wheels weren't used to create smooth surfaces.  Kinda nice this way, isn't it?  This was bought from a client who's mother purchased it from the Drifter about twenty years ago.  As such, it is made more substantial with a thicker Sterling base plate.  It was stunning then and it's stunning now.  The large bale will accommodate 3/8th-inch beads.  However, an 18-inch solid Sterling box chain is included and shipped with the pendant.  Length—NOT counting the bale—is 1 and 5/8th's-inches; width is 1.5-inches.  Weight is 23.2-grams, or .815-ounces.  Hallmarked "TED JOE." Always free Priority shipping within the U.S.