We're on pg. 31 of "COWBOYS & INDIANS" this month.
Sterling silver Navajo cuff with White Buffalo and orange spiney oyster shell by Marcella James, Navajo.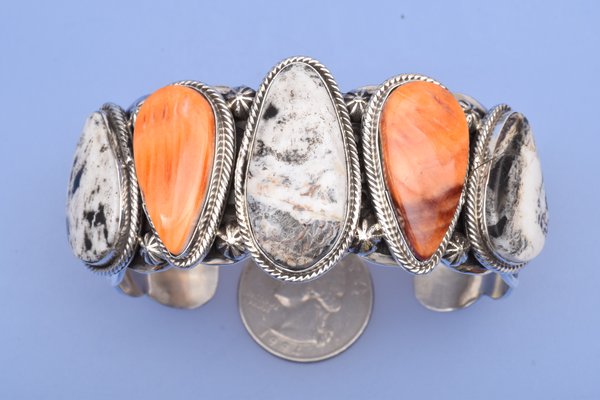 Description
If you have a larger wrist diameter (7.5-inch) and like this striking combination of settings, it is another one-of-a-kind bargain made by a renowned native craftsperson upon which High Plains Jewelry prides itself. Weight is 3.55 ounces and is 1.5-inches wide at the top White Buffalo stone. Marcella hand-signed her name into the silver on the back. Not for wallflowers.