On the road now; new finds will post this fall!
Vintage, signed, original Tommy Singer Navajo squash blossom necklace with No. 8 Mine turquoise (click on pic for more photos)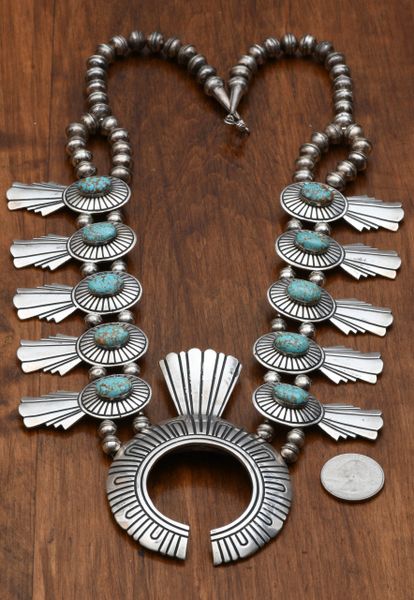 Description
This vintage squash blossom necklace by the late legend Tommy Singer could be the cornerstone of anyone's collection.  Each stone is the sought-after No. 8 Mine turquoise.  The Drifter and Mr. Singer were friends, and The Drifter has worn this in many shows.  Interesting to note that a similar one is currently being marketed elsewhere for over $9,000.  This one is signed in Mr. Singer's older, gothic-font hallmark.