Latest Offerings Appear First
Vintage, signed, original Tommy Singer Navajo squash blossom necklace with No. 8 Mine turquoise.—SOLD!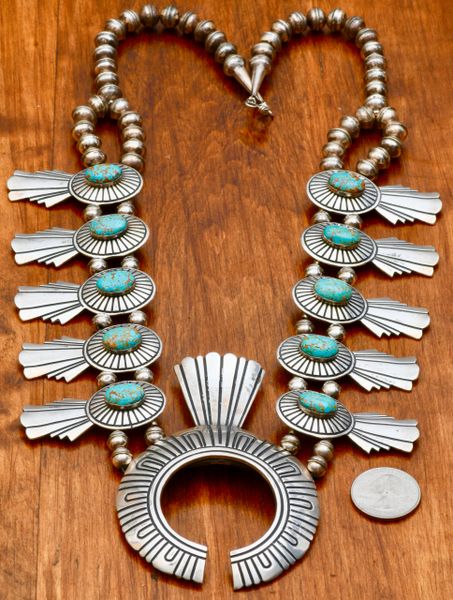 Description
SOLD!  This vintage squash blossom necklace by the late legend Tommy Singer would make a great cornerstone to a collection.  Each stone is the original, older, sought-after No. 8 Mine turquoise.  The Drifter and Mr. Singer were friends, and The Drifter has worn this in many shows.   This one is signed in Mr. Singer's older, gothic-font hallmark.  Hallmarked "T. Singer."