On the road now; new finds will post this fall!
Very large Navajo white buffalo pendant with Navajo-pearl silver-bead necklace by Lorenzo James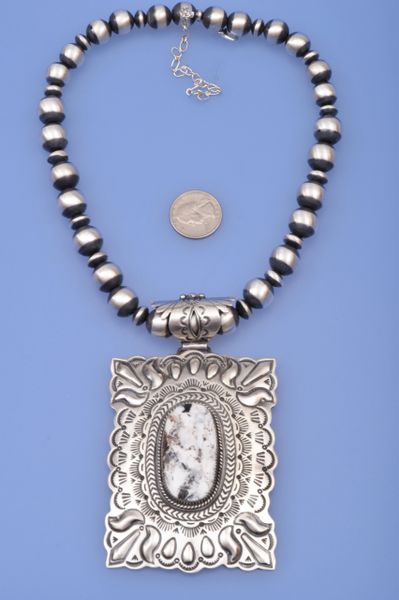 Description
When's the last time you've seen a white buffalo stone with this nice of a matrix?  It has swirls of iron and copper that really make it interesting.  Look at the fancy bale.  Look at the varying-size beads on the necklace.  If you've priced these silver beaded necklaces you are aware of how pricey they are.  Length is 23.75 inches and weight overall is 6.37 ounces.  Crisp hand-stamping and application of the art of repousse' is typical of the consistently excellent craftsmanship of Mr. James.