We're on pg. 31 of "COWBOYS & INDIANS" this month.
Zuni Pueblo Sterling silver inlay cuff with Pilot Mountain turquoise by Larry Loretto.—SOLD!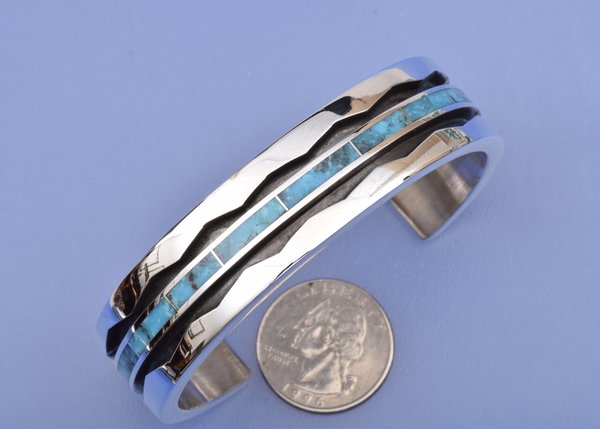 Description
SOLD!
On a previous posting for one of these Larry Loretto pieces that sold we wrote, "If your man can't get his hands on one of those new limited-production Shelby GT 350's, this is the next-best thing." That statement still holds. These are fine, sleek works of art. Go to High Plains Jewelry's Facebook page to see a video of Larry in his shop describing his work. This one is a bit wider than usual at 3/4's-inch wide, and it weighs 3.15 ounces. Wrist circumference needs to be about 7 inches and the man
must
have good taste before we are allowed to ship.