We're back! Now posting "Latest Acquisitions"
Larger size Zuni Pueblo Sterling Effie earrings with Mediterranean red coral and Kingman turquoise.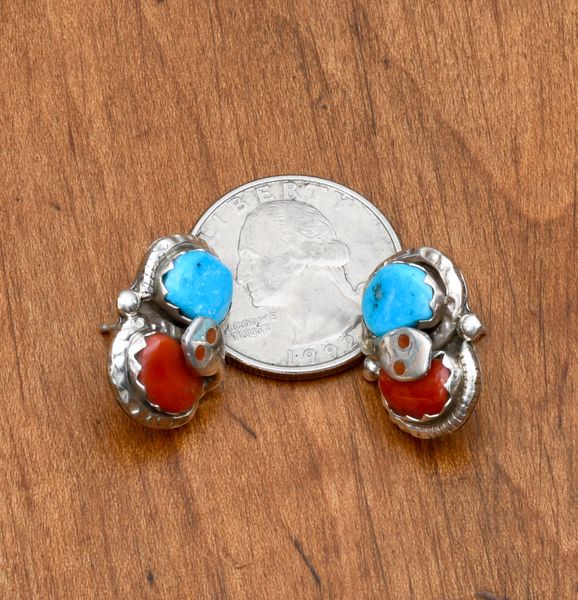 Description
Unless this is your first rodeo you probably realize Effie Calavaza's three daughters take part in the making of her jewelry these days though she is still active in the endeavor as well. Effie was born in 1927, and is indeed, still with us. Her jewelry is timeless and consistent in its design. There are a lot of these earrings around, but most are of a bit smaller scale. These are about 1/3 larger. Each earring weighs .15-ounces and is slightly longer than .75-inches. Hallmarked "EFFIE C," atop the word "ZUNI." They ship with the standard Sterling post clip along with a pair of plastic clips that grip the post better so as not to lose an earring.