We're back! Now posting "Latest Acquisitions"
Thicker-gauge Sterling Navajo cuff with single Nevada Blue turquoise stone, by Leon Martinez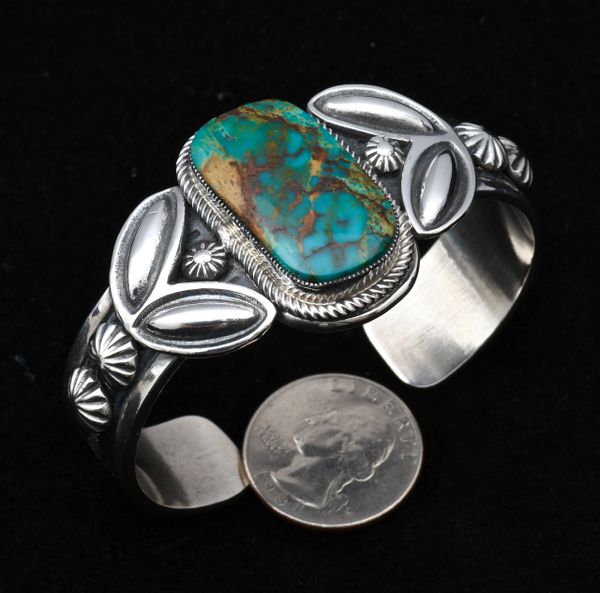 Description
Okay, back to our usual wheelhouse.  The Drifter abhors flimsy, thin-gauge tourist stuff that flexes like tin foil.  Leon is old-school and thinks the same way.  His creations are always substantial and obvious in their superb creativity.  And look at that knock-out turquoise stone!  A person who chooses this should have a total wrist circumference of 6.75-inches.  It could be adjusted PRIOR TO SHIPPING by an eighth-inch either way.  One should be aware that buying cuffs that are an inappropriate size and then attempting to bend them to fit is simply not the way to go.  Wait until something comes along that is the correct size rather than take a chance on ruining the cuff.  It usually bends unnaturally at the wrong place, and bending disturbs the integrity of the settings that hold the stones.  Anyway, this is a winner at a modest price.  Hallmarked "Leon M.T.Z.."